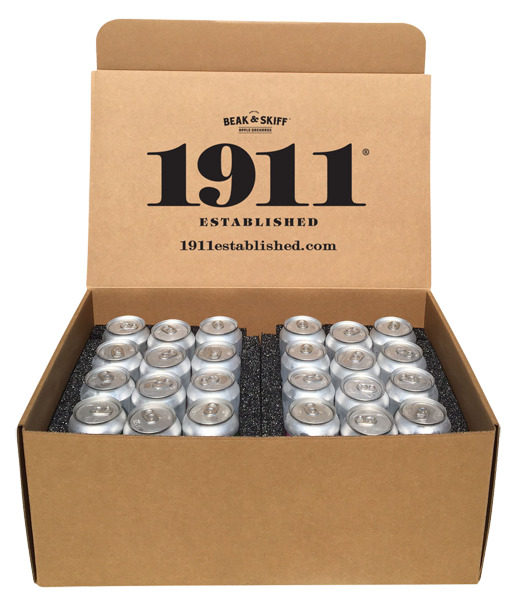 These custom printed Pods were done for Beak and Skiff's distillery - 1911 Established. From many different flavors of Hard Cider, Rosé Vodka, to Honeycrisp Canned Cocktails, they are making all the good stuff!! We make both 12 and 24 Pack Whale Pods for them that they use to ship the many flavorful beverages they offer. This is perfect example of how companies are using Pods to ship many different types of beverages.
This is a super fun project we recently did with 450 Brewing in Columbus, IN. Every year they throw their annual Corn Maze Beer Fest, and we teamed up to create a unique box for the VIP ticket holders to the event. This year it was a circus theme, so we ran with that. This was a full custom designed box and graphic. We made it to fit and display a Teku glass, and two 16oz cans.
Stone Brewing out of Escondido, CA contacted us to do a custom graphic 4 Pack Pod. This was a full wrap graphic, all back with their logo in white. These guys are are brewing some of the best beer out there, check our their site for their full lineup!